Hail Krishna! The River Goddess Krishnaveni granted many benefits to the people
All Major Rivers in India considered holy are named after Goddesses. River Krishna in Vijayawada gets its name after Goddess Krishnaveni.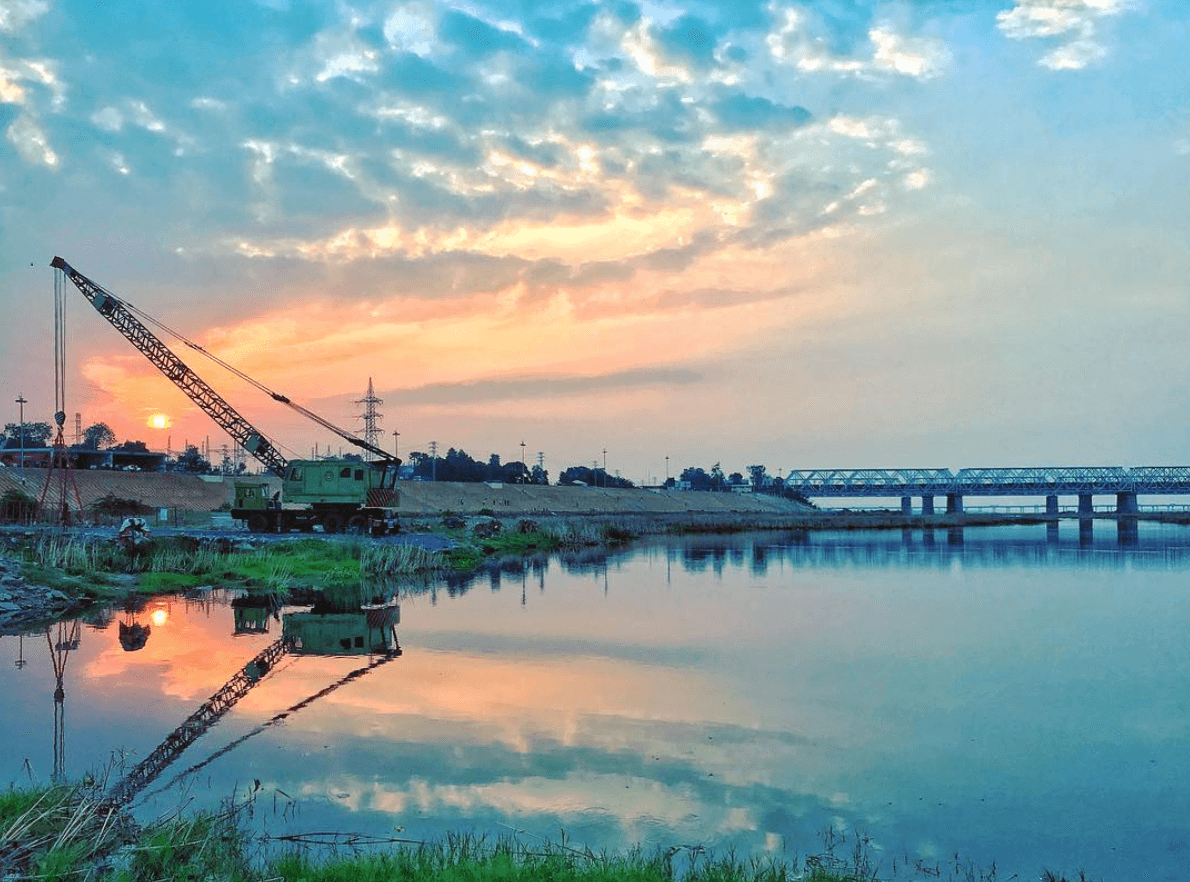 Sunrise on River Krishna Vijayawada

Vijayawada or Bezwada city may just be lucky to earn prosperity thanks to the River Krishna
Among the oldest and known landmark is the Prakasam Barrage
The Barrage construction across the river built at the end of a series of hills.
This project facilitated irrigation of large tracts of farmland making coastal Andhra region rich in Agribusiness.
Standing on the riverbank, I could see the train bridge up close while the barrage which also serves as a road bridge is distant with 70 gates in all.
My Paternal and Maternal grandparents hail from Guntur and Krishna district and were bound by destiny to meet across the river Kistna.
(A story for another day)
We always are grateful and bow in gratitude to the benevolence of the ever compassionate Krishna. ?
Jai Shri Krishna
shri radhe
hare krishna!
https://www.google.com/maps/place/Prakasam+Barrage/@16.5074062,80.6029635,17z/data=!3m1!4b1!4m5!3m4!1s0x3a35f026b2fe6f89:0x22fc7326215af9de!8m2!3d16.5074062!4d80.6051522