Exploring Hampi – The Kingdom of Vijayanagar Empire
My first and only visit to Hampi Started off quite well, but by the end of this trip many things changed for life. Some scars are not only unpleasant memories, but also unravelled a scary health condition to be endured for the rest of my life.
The dates were planned and decided almost a month in advance. The last weekend of June 2017 was chosen for our trip. This was the first time that I was travelling using the VIKALP Scheme, which was a launched by the Indian Railways and getting popular with our South Central Division.
Present day Hampi
Gopuram of the Virupaksha temple can be seen even at a distance
Hampi is a small village with a population of about 2000 people
View of the gopuram , Virupaksha (shiva) temple sitting on the banks of river Tungabhadra .
Temple is intact among the surrounding ruins and is still used in worship.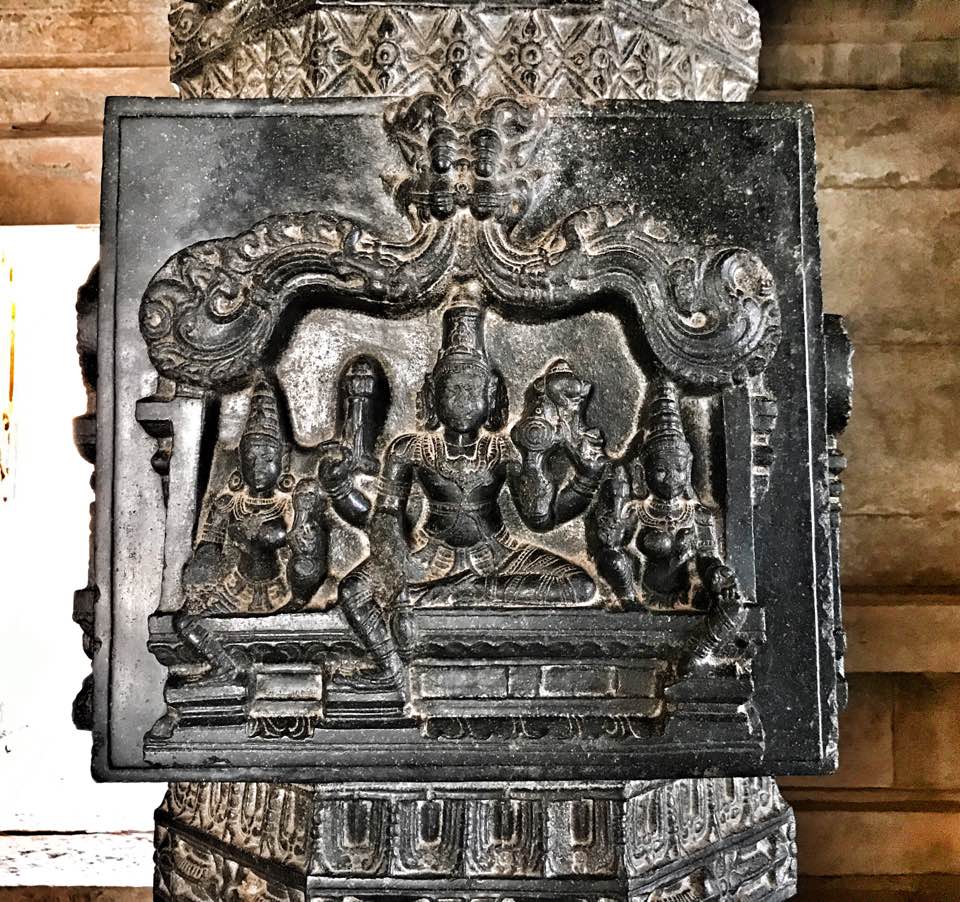 Ramayana on the pillar
Stone brought from the Kakatiya region to hampi
Exploring Hampi with my then new Mirrorless camera – Sony Alpha 6000
Outside the Mandapa, Temples of Hampi
The Mandapa Hall, Hampi
The Ceiling details so exquisitely carved in stone and restored. 
Lotus Mahal, Hampi
Exploring Hampi and capturing sites/shots through my Sony alpha camera
Temples on top of the Hemkuta hill, Hampi.
Dating from 9th to 14th century AD.
Pushkarani are sacred tanks attached to temples. The tanks catered for the ritual and functional aspects of the Temple.
This 'well' preserved tank restored (excavated) by the archaeological department of India.
Royal #thali  at the Mahanavami Dibba, Hampi
Pushing East- West the Chariot of the Tulava Dynasty. Chariot Temple, Hampi
The most spectacular Monument in Hampi
Magical site at the World Heritage Site, Hampi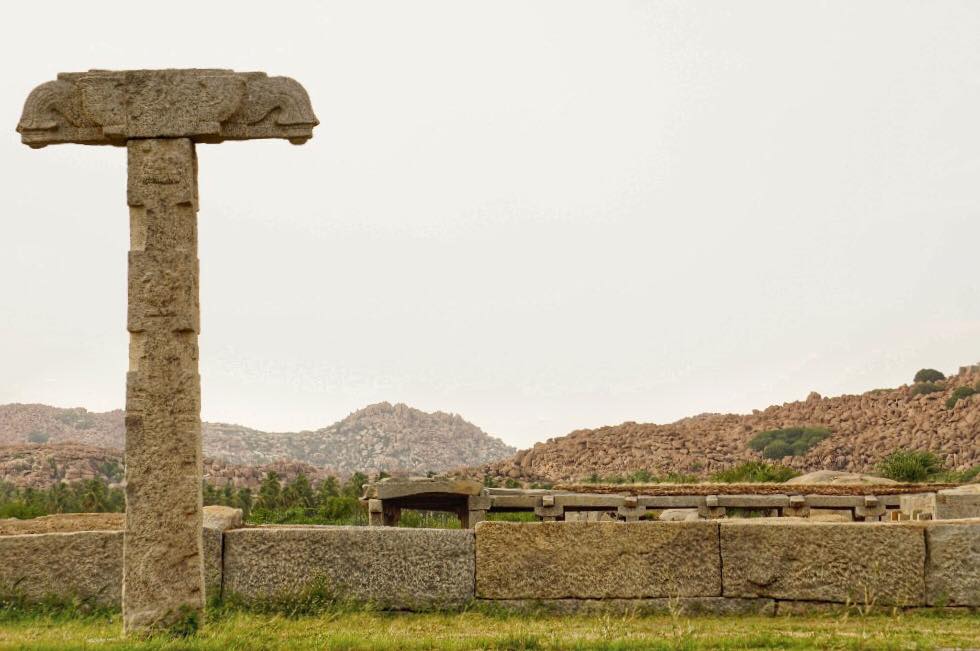 Exploring World Heritage Sites in Hampi
World Heritage Site, Hampi
Exploring on a bike is common here. A small place which can be covered if you have the physical stamina and the day weather is pleasant.
Exploring Hampi -One can hire a bicycle or by walking around.
Virtually every rock in Hampi has a story to tell…
#hampitrip #hampiness
Nutella Banana Pancake at Mango Tree, Hampi
#travelkarmas verdict:
Hastily done restoration. The scale of the well doesn't match up to the function. The symmetry, size donot seem it could cater to the rituals. It's more like a pit at the bottom. At least from what I have seen about stepped wells and this one.