Goa experience is unlike any other place in India
Goa is such a lovely place in India to escape. There could be several reasons for many why they plan to visit Goa. For me, it is the call of the beach.
Calm shore, beautiful sea beaches, thrilling water sports which define the good life in paradise. I guess it's not just me, so many visitors from India, Asia and all over the world would concur why their heart belongs to Goa.
.
In the last ten years, I have visited (almost) once every year. Is it the ocean air, the sky above, sand below and a deep horizon. Goa makes me feel alive and fills me with happiness, it's like happiness comes with the waves. I can spend endless time here from dawn until sunset watching the sun go down through the tall bent coconut trees.
In my last visit, I managed to go atop the chapora fort in the north Goa to catch the sunset image. And also spent a few days at arambol beach just soaking in and finding the peace within while at that I also discovered some excellent food at 'Shantaram cafe', arambol and 'bean me up' at Anjuna. (Will share post soon)
Beach therapy combined with good healthy food options is the real therapy that heals beautifully. Agree? Share in comments about your beach experience and or Goa memories.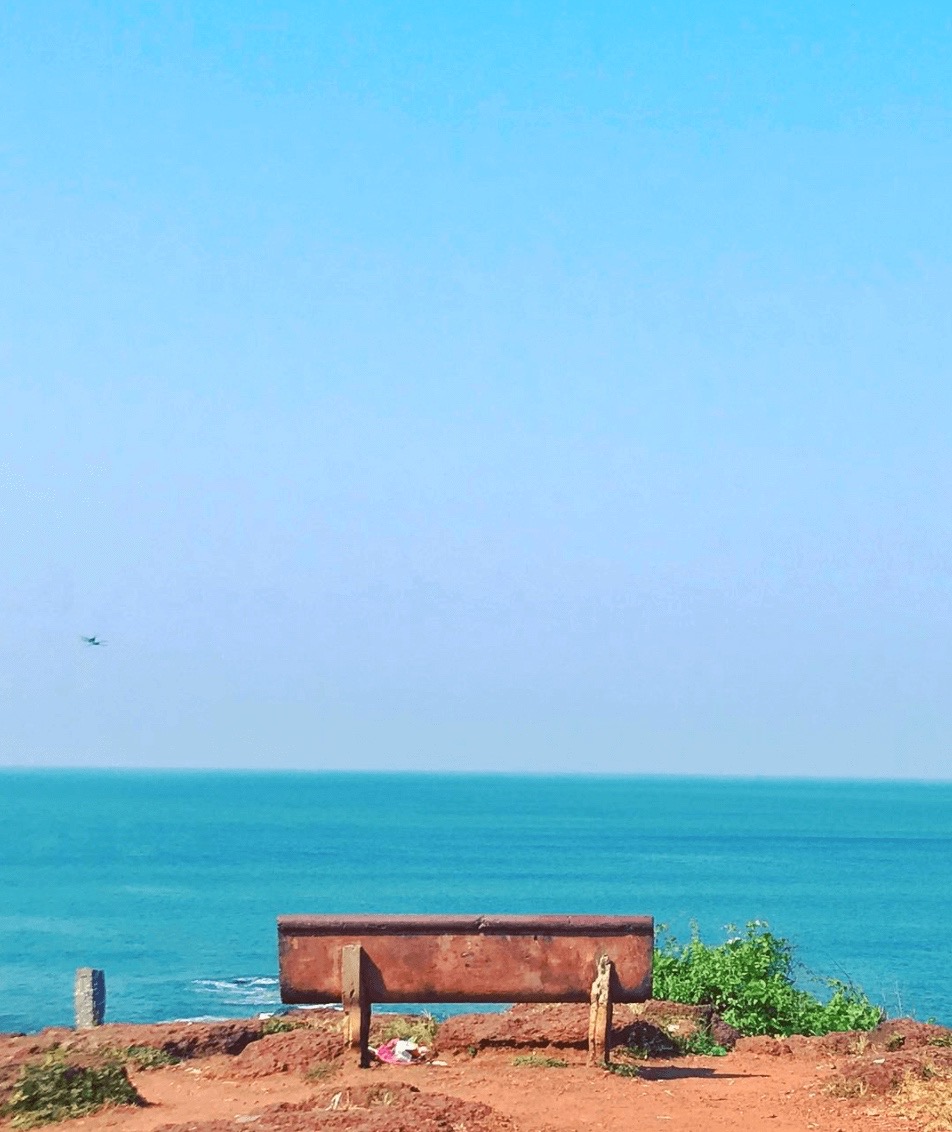 Beautiful pictures of the sea on the west coast side of India.
This time we headed out to North Goa for a short vacation. After a lot of deliberation we zeroed in on a villa in a village in anjuna.
A short distance away is this cliff where I could have spectacular views of the sea. This is special of North Goa unlike the flat bed south Goa beaches which are more pristine and clean.
I think vagator is quite similar only thing is it has more Restaurants and cafe bars in here .
.
Pics taken are from #anjuna and #vagator #cliff. .
I highly recommend that people who like the Buzz of North Goa but still like to be in quieter and less crowded surroundings to choose anjuna and vagator. The hippie crowd or the foreigners are sighted even more here but that's ok if you have your own company.
.
The views here are unmatched and quite breathtaking.
.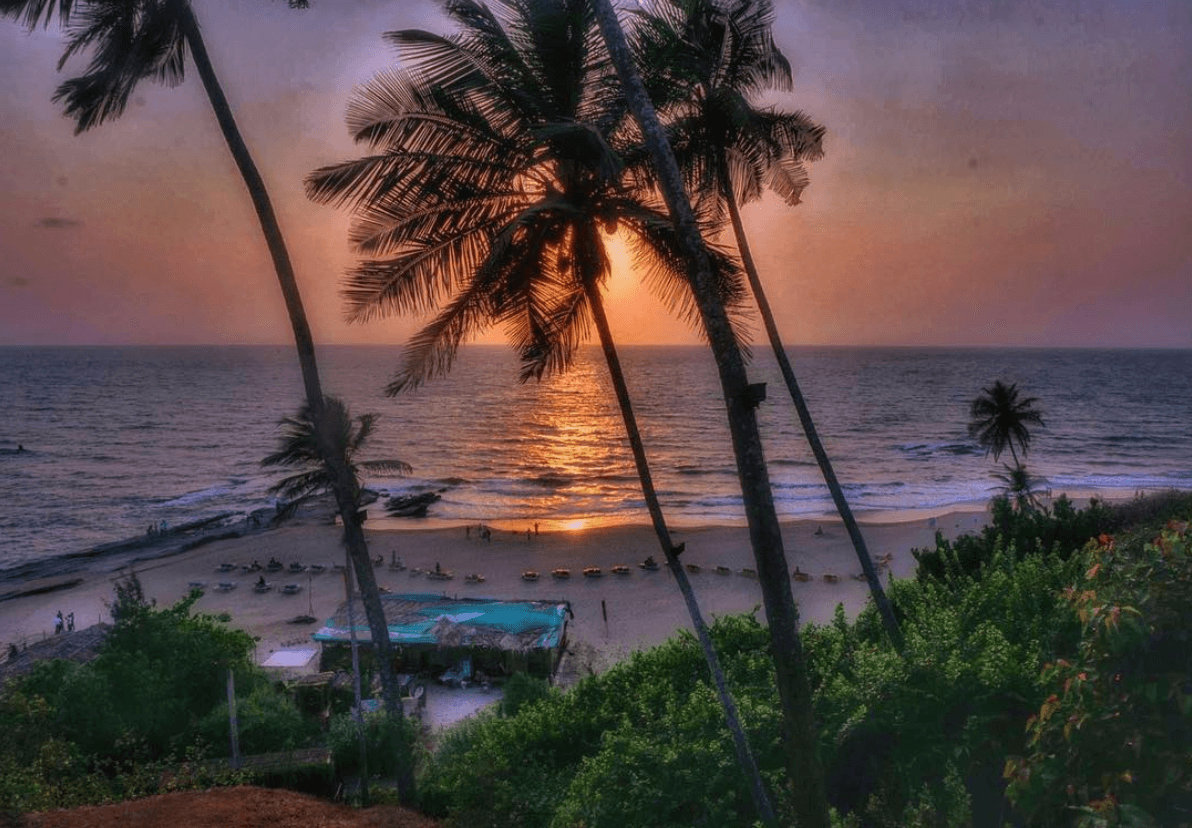 Thalassa – A Casual and cozy dining place Atop a hill in village vagator in north Goa.
We reserved our table (recommended)and were placed right in the middle were we could catch the sunset with the view of the Arabian sea through the tall shaded trees .
They describe themselves as a Greek Taverna . And soon after the sun goes down we were entertained for over an hour.
There were Traditional & Celebratory Greek dances performed live.
Stunning fire shows too with great food on the table . I luved the ambience and the service.
It's an evening that we were not going to forget in a long long time.
Ceiling design.  Mango Tree, Vagator
Side stage #2 day3
Baga Beach is not just another beach like anywhere in the coastal cities.
This one in the north of Goa is the most visited and populated beach among others .
Over the years it has gained so much popularity having so much to offer for tourists. The locals have welcomed them with so much and so many entertaining and engaging options that people like to come back for more.
.
As the sunset that evening, we were at Baga beach. We had chosen to sit on those easy chairs outside of a shack serving us food and drinks. As usual all three of us had quitely buried our heads in our mobile phones and then as I looked up I could see the hues in the horizon .
The blue sky turning red and the radiance of it on the sea waters was just magical.
The coast guard and the patrol vehicle had quickly warned the tourists to get back from playing/swimming in the water. And in a matter of few minutes the beach shore was cleared of people .
We were at the end of #titos lane which is few metres away from #brittos where the action is louder on the beach side until the sun comes down.
.
While at that we could observe a pack of dogs being led by a man taking them for a stroll on the edge of the sea.
They looked to me like well trained dogs perhaps sniffing things left on the beach by the swimmers..
Can't tell from the distance and my beach chair but it was indeed a special sight to behold .
Sunset moments are special anywhere! they are more special when you can have a wide expansive view like this and it's another addition when you have man's favorite animal in the frame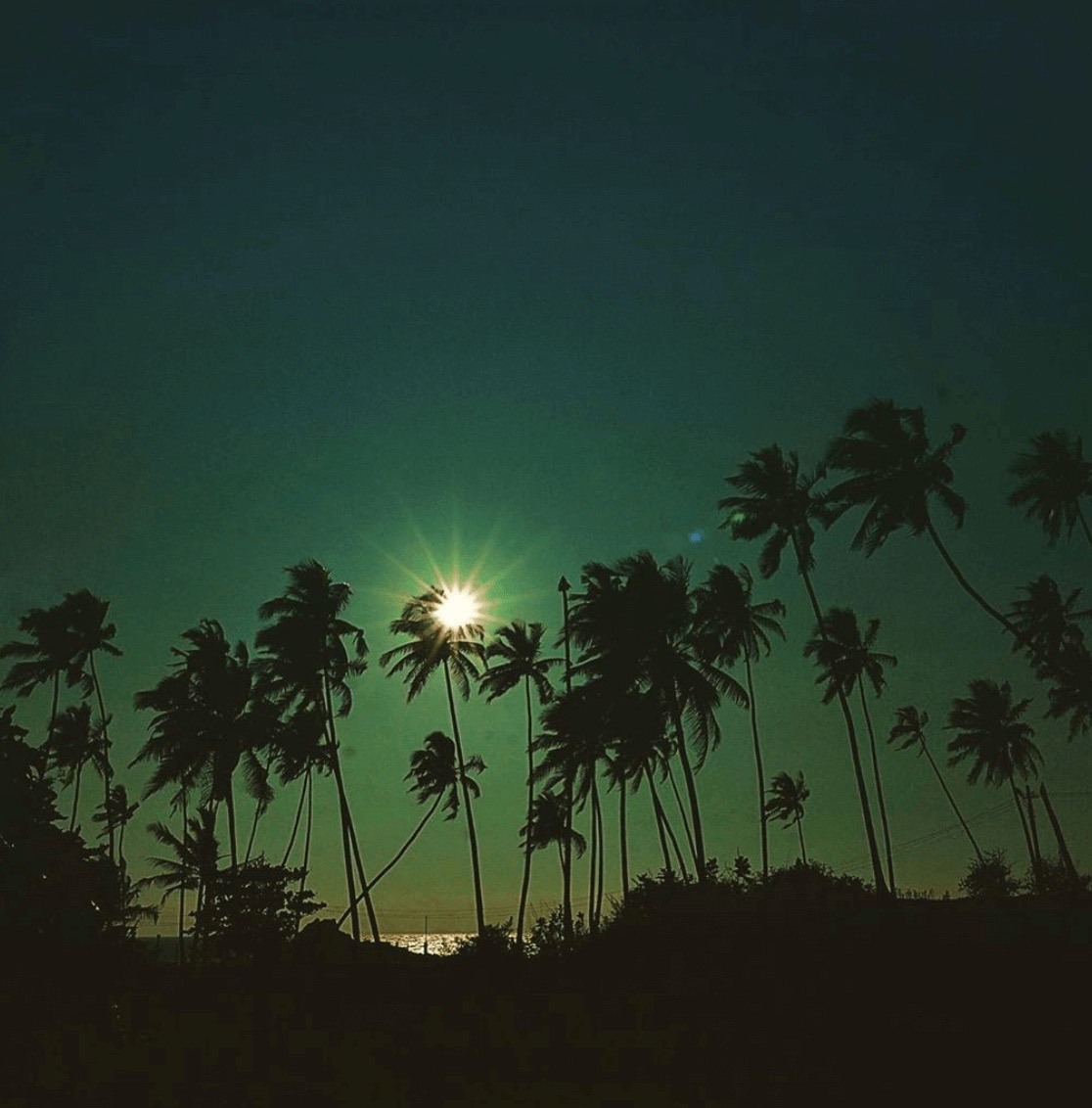 #snooze time by the pool… after king's breakfast
chapora fort in laterite stone, during sunset the cliffhanger  view is a special goa experience truly
surfing the coastal waters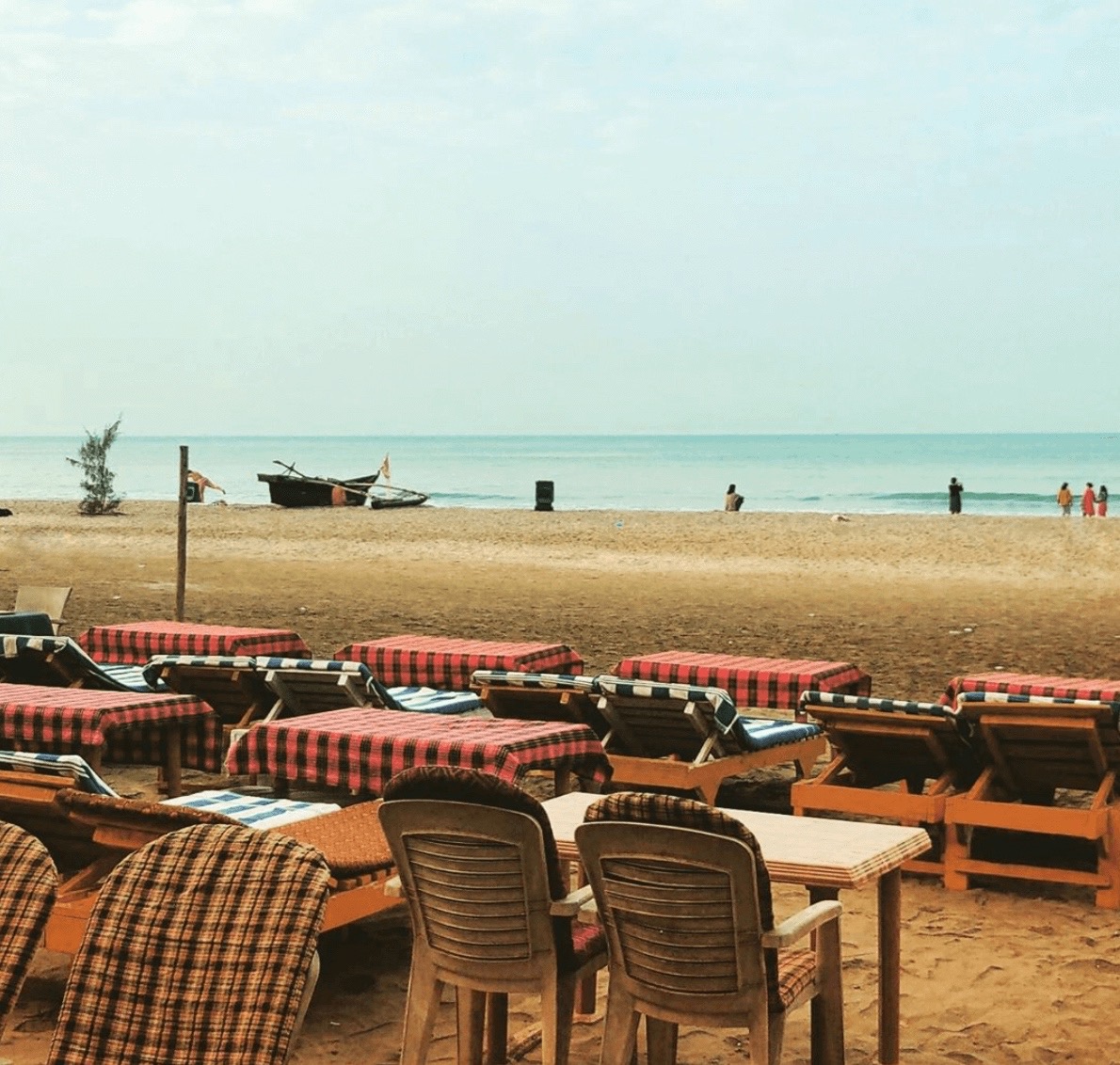 having a breakfast platter by the beach – goa experience like no other destination