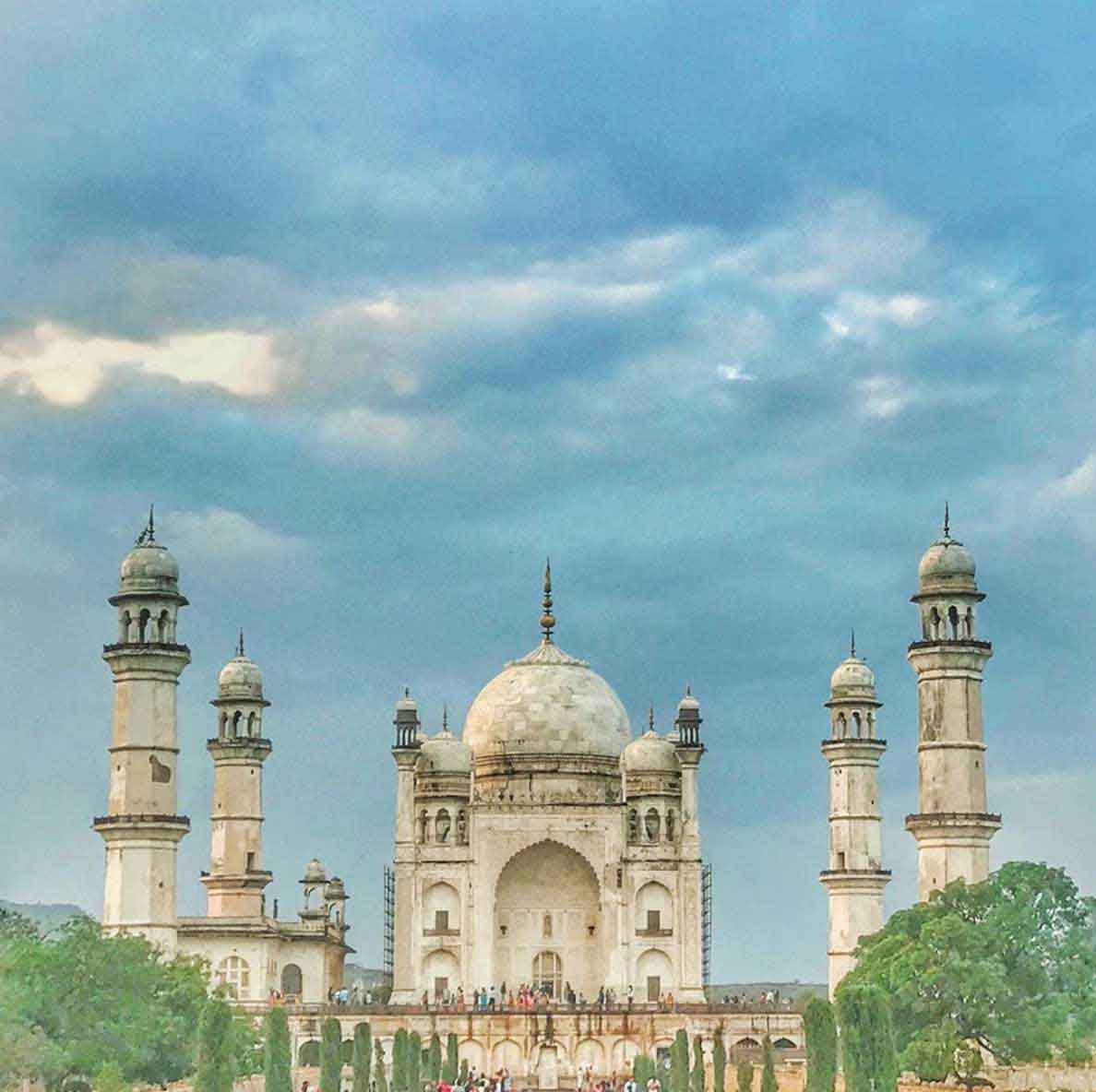 6 Most Gorgeous Sites To Visit in Aurangabad
1. History
Bibi ka Maqbara, Aurangabad
2. Monuments
It is strange that the first thing that you do is to compare this structure with the world-famous originally  built along the banks of Yamuna. The comparison doesn't end there for this one is a miniature imitation. The quality of material, inlay design fall very short but the layout plan is similar.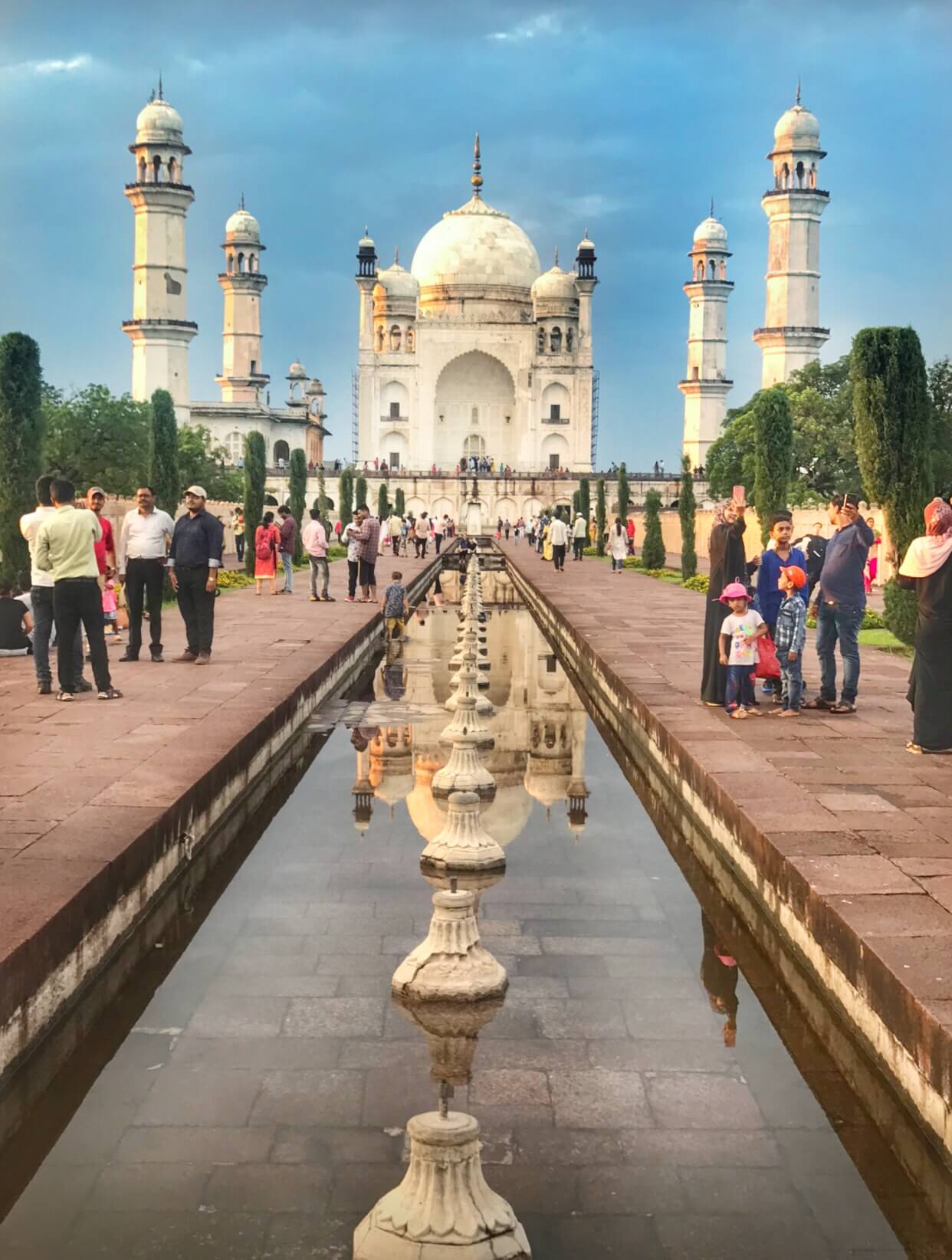 Mini Tajmahal, Aurangabad
It so happened that it rained briefly to fill the water body designed in front of the tomb. It gave me an opportunity to capture a picture of the reflection in the rainwater puddle.
Mughal Mausoleum
3. Food
We clicked a few pictures for memory's sake and headed out for a refreshing Cuppa. That's when we came across the tandoori chai wala in the old city part of Aurangabad.
Kandha Poha and Sabudana Khichdi – local all day food
Maharashtrian cuisine is not complete without this daily, all day dose of kandha poha and sabudana khichdi. An easy to prepare and easy to digest dish that is popular among young and old alike.
Batata Wada and Bread Pav – An All Day Snack
Wholesome Vegetarian Meals – local cuisine
Thaat Baat Restaurant – Thali Meals in Aurangabad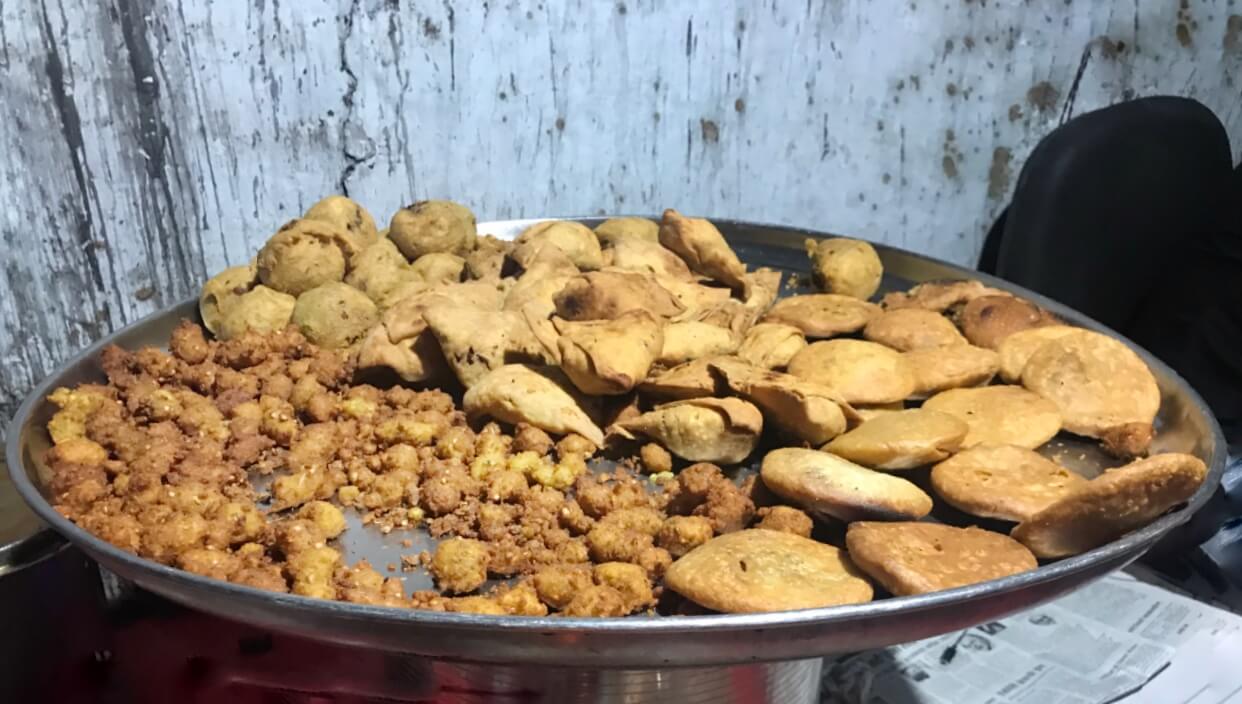 Famous Kachori , samosa street food in the old part of the city in Aurangabad
Tara Paan Centre – A Ones Stop Place for varieties of Paan in Aurangabad. 
Tandoori Chai – A new fad imported from Pune catching up in Aurangabad and how. It is flavourful and good to drink in earthern cup.
4. Sunset

Visiting this old monument made in marble during sunset is highly recommended. The colours in the sky create a drama and the canvas just gets interesting.
5. Forts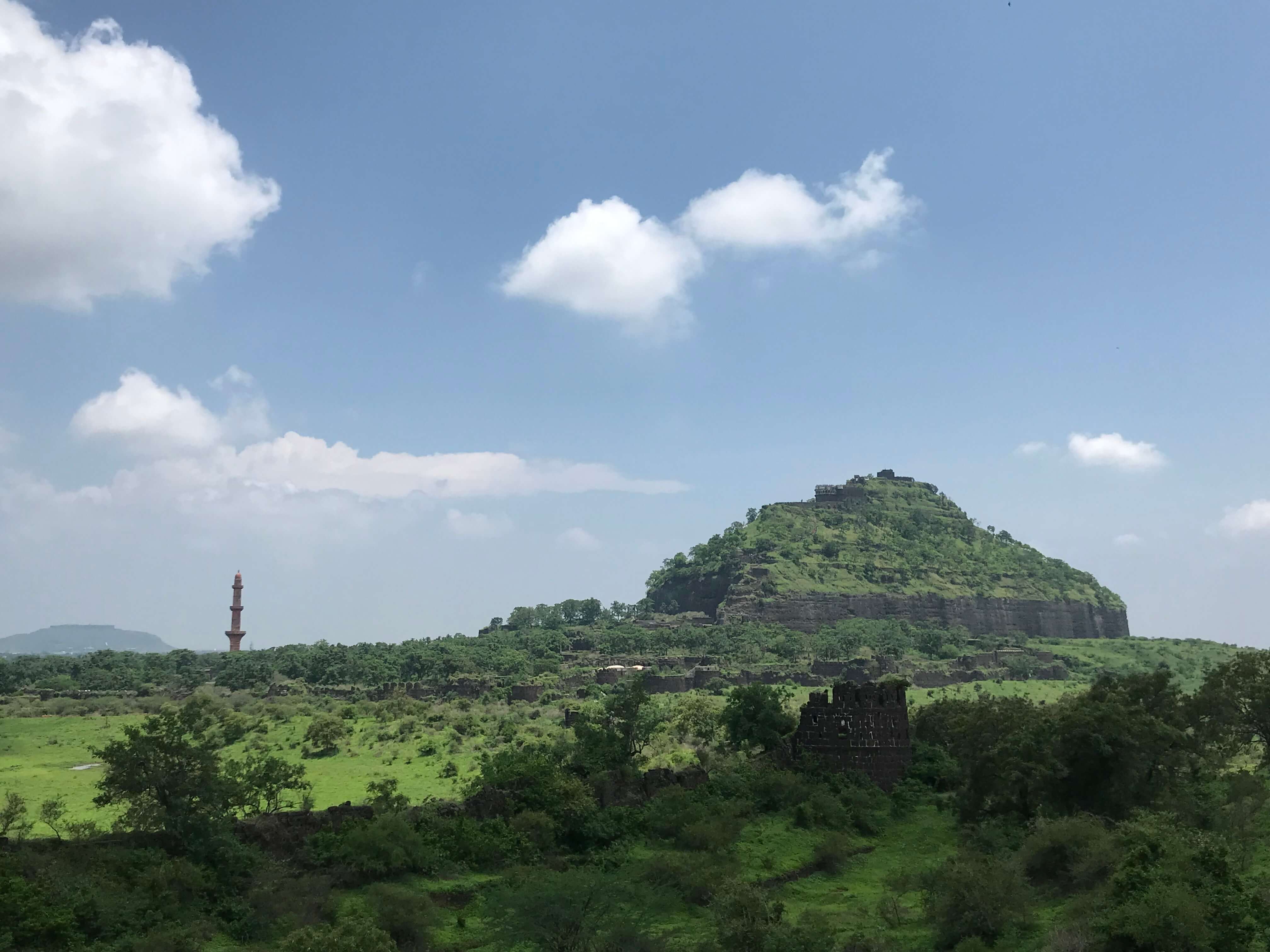 Daulatabad Fort is not too far from the city. It stands as a testimony of the muslim rulers that reached sahayadri and beyond establishing their power. conquering the peshwas and the marathas was not easy in this region. Aurangabad became the default location 
6. Caves and Temples
Ellora Caves located very near to Grishnewar Temple
This was my first visit to Ellora, but the second to Grishneshwar. (Both places are less than ten minutes apart).
The first look reminded me of Angkor wat temple and was surprised at the way this was maintained. What is distinctly different and unique about Kailasa temple Ellora is that it is the largest rock-cut Hindu temple. The largest single monolithic rock excavation in the world. There are over 100 caves at this Unesco world heritage site, of which few are open to the public.
My first visit to Ellora caves did not go too well. As usual, every visitor heads to the cave number 16, Kailasa temple and so on. We even hired a guide so we can run through the history of these heritage sites. Once inside the first entrance to the cave, I felt exhausted and asked for a short break before we resume our tour, but a few minutes later I felt giddy and unwell.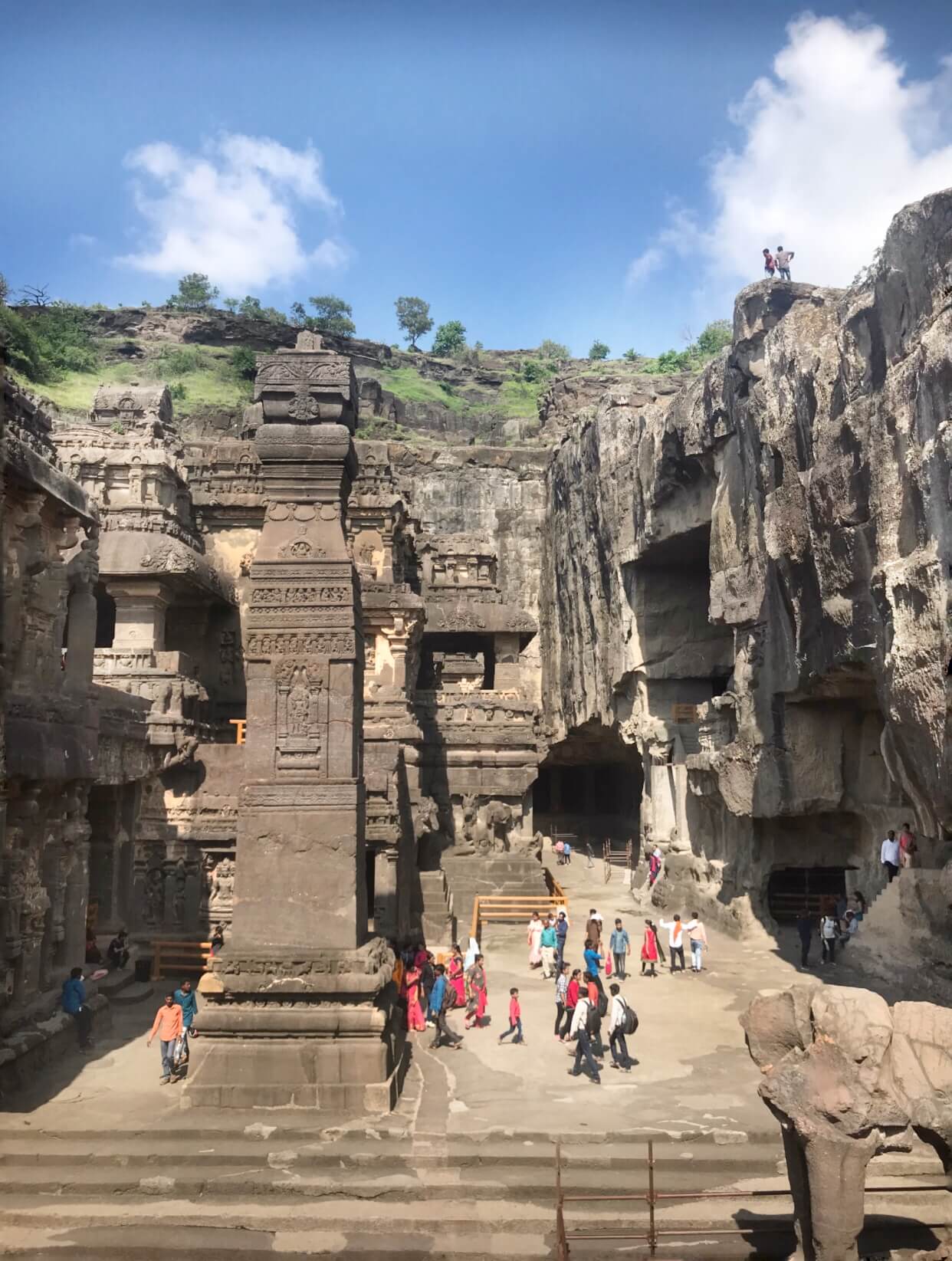 Ellora Caves                                                                                  
I managed to climb one set of stairs only and once we returned to the ground level I thought it wise to not proceed any further.
I hoped to return another time to visit the magnificent and very interesting Ajanta and Ellora caves.