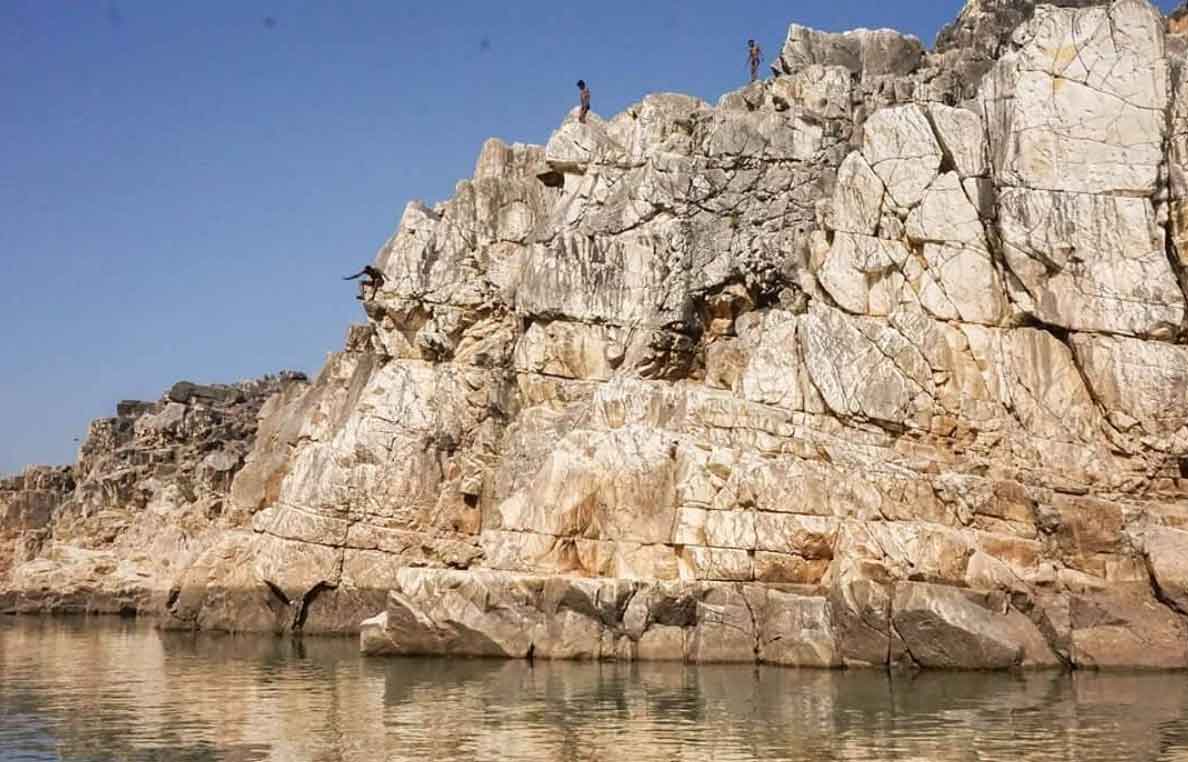 Five Offbeat Places in Madhya Pradesh from Capital City Bhopal
Five Offbeat Places To See in Madhya Pradesh from Capital City, Bhopal.
The must-see place in Indore is Ujjain, travel further to reach Bhopal, the Capital city of Madhya Pradesh- the heart of India. Once you check out the sightseeing spots of Bhopal, you are eager to head to the place which has waterfalls and the famous marble nearby. I headed out to Jabalpur taking an overnight bus from the capital of Madhya Pradesh.
I also visited the rich heritage sites of Orchha, near Jhansi on the way to Uttarkhand once again a winter trip
Raja Palace, Heritage Site in Orchha, Madhya Pradesh
Surprisingly, I have travelled three times to the state of Madhya Pradesh in the winter season. The trip from Nizamuddin to  Vidusha and Sanchi was another such trip exploring ancient sites, deeply entrenched in history and returned home from the capital city. They had started flights from Bhopal to Hyderabad that year. 
The Bundelkhand region, now part of the state of Madhya Pradesh had a distinct History and the Style and narrative of the warriors who fought valiant battles remains engaging to this day.
Must watch the sound and light show at Orchha.
An interesting way of adopting the old palaces and converting them into hotels with rooms and dining, enriching the visitor's experience.
The Architectural Style in Orchha is captivating. The Unique height of the ceiling in the Chaturbhuj temple is a hallmark of the Bundelkhand.
Five Offbeat Places in Madhya Pradesh are Bundelkhand temples and palaces of Orchha.
We arrived in Jhansi a small city in the state of Uttar Pradesh. Off late Indian railways have been dependable and comfortable on their on-time arrival. The break journeys are an added bonus for travellers like me. After a midday check-in, grabbed a bite at the hotel and headed out to Orchcha a small town in Madhya Pradesh only twenty-one kilometres away.
We started our visit by exploring the Chaturbhuj temple followed by Raja palace, Orchha fort complex is quite interesting. We had tea at the palace hotel followed by a Light and Sound show.
We ended by visiting the very famous Raja ram  Mandir the only temple where Lord Ram is worshipped as a king and that too in a palace. We did miss the ceremonial guard of honour thou'.. and there is always the next time.
I promised to go back to this quiet, clean place that lies on the Betwa river to hear more warrior stories of the region of Bundelkhand.
Among the Five Offbeat Places in Madhya Pradesh to see is Marble rocks alongside the Narmada river, Bhedaghat,  Jabalpur, Madhya Pradesh.
For small amounts of INR 10 * these boys climb back in less than two minutes and jump from the rock. Boatrider's entertainment (perhaps not official) With 'Mohenjadaro' (the day before I arrived here, film director Ashutosh Gowariker wrapped up a major crocodile fight scene in Bhedaghat, Aahh I missed seeing both my favourites 🙂 The upcoming Hrithik Roshan star film. This place may just get popular in the days to come. Lovely sights of the marble formation., clean, bright Narmada river.. #travelkarmas