Singapore was my country of transit while going home to my country India after having travelled to few countries in Asia Pacific and Oceania. The boarding airport was Ho Chi Minh, the capital of Vietnam.
I had my flight taking me to my home city, Hyderabad via Changi Airport with layover of over 8 hrs. It suited me fine for I had an opportunity to explore this tiny progressive city for free. Courtesy Changi Airport, Singapore.
For Travellers holding USA/UK Visa and or having a visa to Australia and if Singapore happens to be on the transit route, you are allowed to avail the transit time to go on this free bus tour arranged by Changi Airport subject to conditions.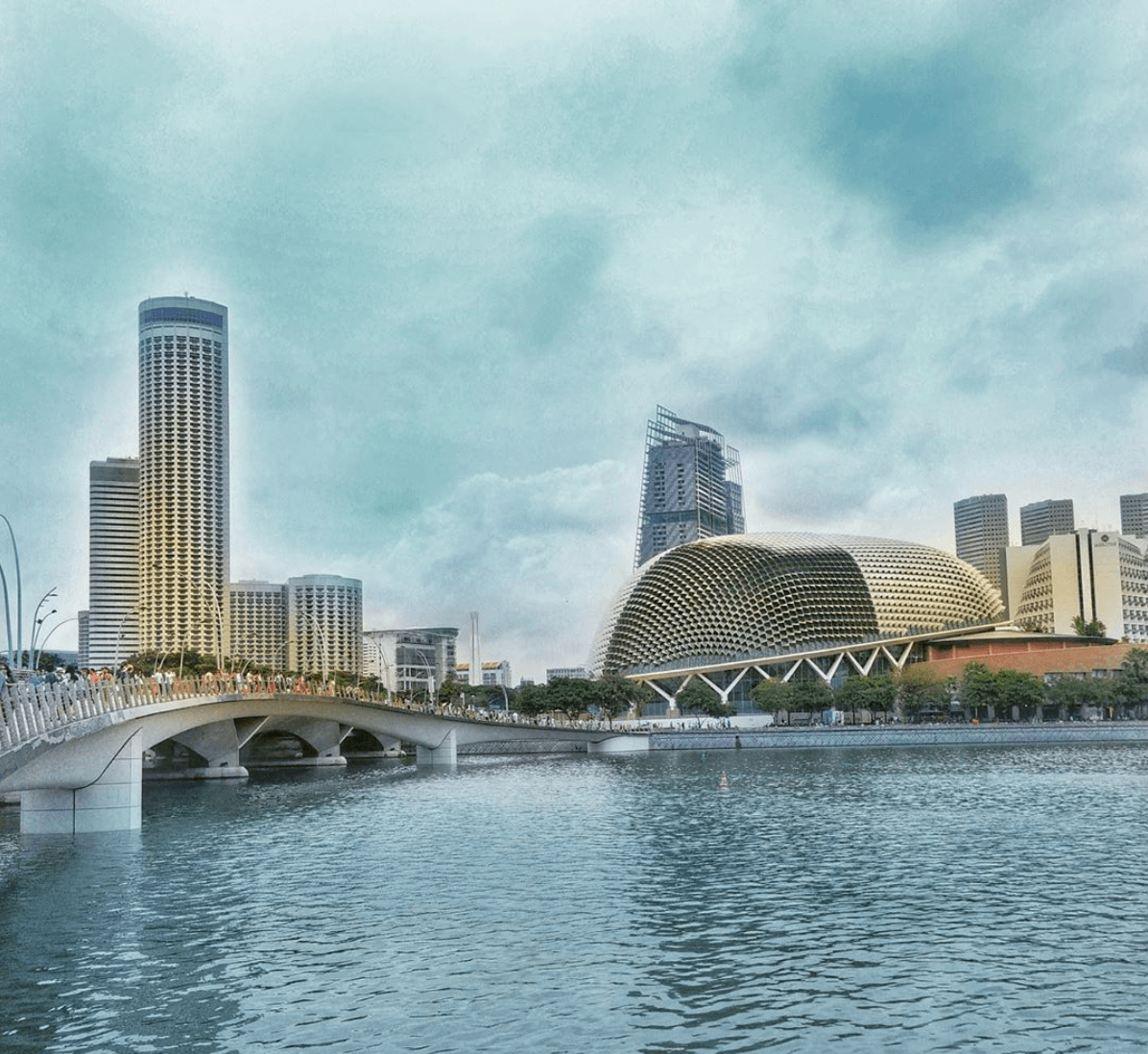 Esplanade
Some of the sights that we see are Marina Bay, Little India and a summary of the overall city in the short time.
The ride is good in a luxurious and comfortable bus with wide clear glass windows supporting uninterrupted view of the cityscape. The Streetscape is magnificent and the matching landscape is enriching.
The country which is perfectly clean. Remarkably Spick and span all the time is also under lockdown.
Among the countries I have visited Singapore would definitely be my choice if have to select one country, I could hibernate for a while without having to be in #stayathome challenged.
But I guess with rampant tourist and Asia-Pac traffic I guess the #covid19 took a toll here too.
One of the few things I could check out was the Merlion Park and esplanade but a leisure trip next time to go and visit @gardensbythebay @gardensbythebay.sg
Rooftop of the
@marinabaysands.sg
Island hopping and discover little more of Singapore.