Why Vadodara was renamed from Baroda
Laxmi Vilas Palace, Vadodara The Grnad Entrance to this landmark.
This is the famous landmark of Vadodara – Laxmi Vilas Palace. I have managed to see it from this distance in three visits. The Queen apparently doesn't allow visitors on Mondays and on other days that she fancies to not allow visitors inside the sprawling grounds of over 500 acres.
One hundred twenty feet idol in Sur Sagar lake
This lord Shiva Statue stands straight and tall in Sur Sagar lake located in the middle of the city of vadodara. This lake is also known as Chand talao.
I had time to study the old city layout and was pleasantly surprised to see a perfectly made Shiva statue in a water pond, 
Early morning flight from Delhi I arrived into Vadodara by the Air India Express flight. On time to catch the sun beaming on the glass facade. The Curved shape  is a  Unique design for an Indian Airport , the length of it definitely is impressive.
View of Old city Vadodara
This also gave me an opportunity with limited time to explore the best fafda jalebi in Gujarat.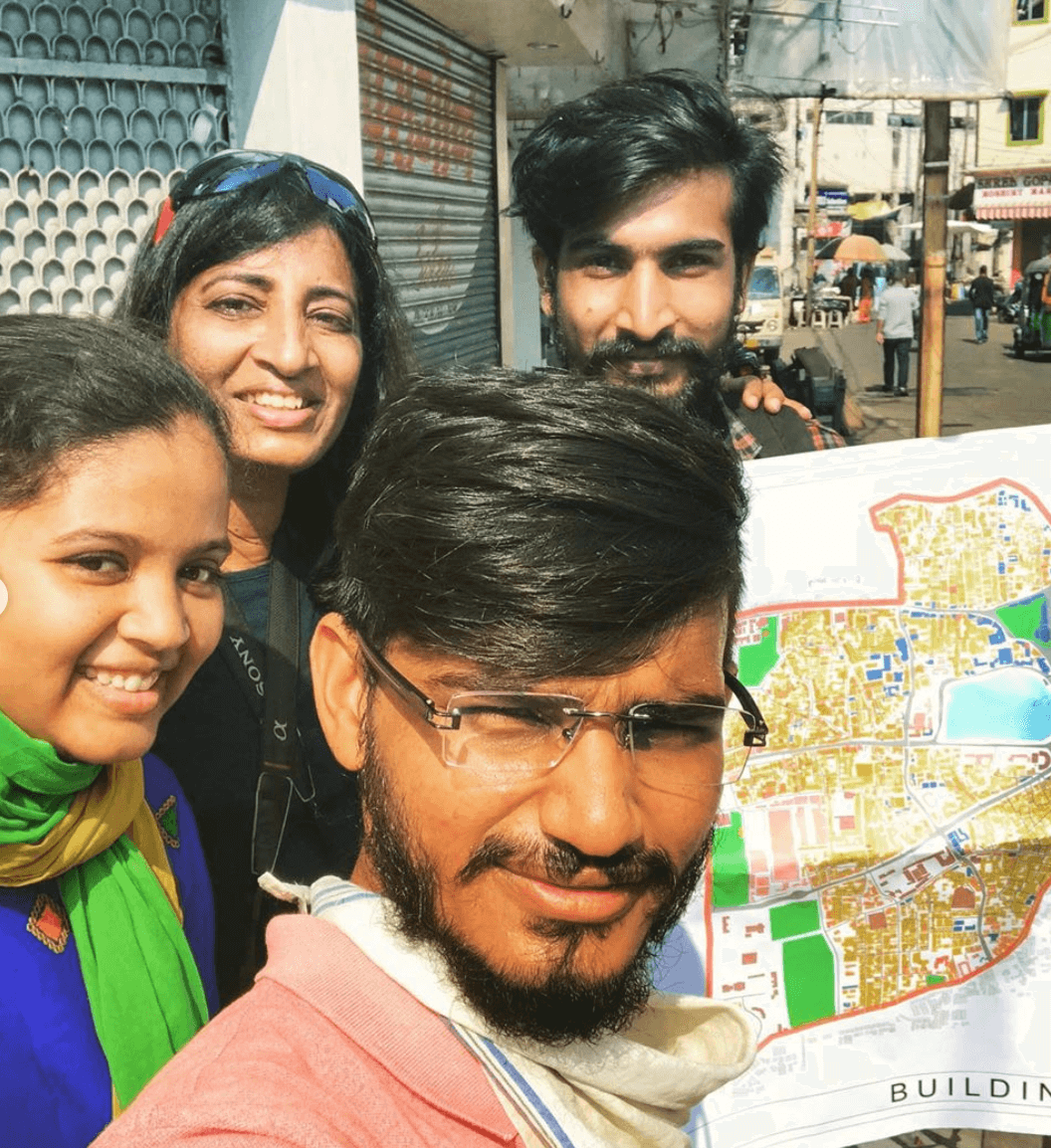 Budding Architects join me for a Selfie
The Project on hand was locating old heritage buildings in this part of the city.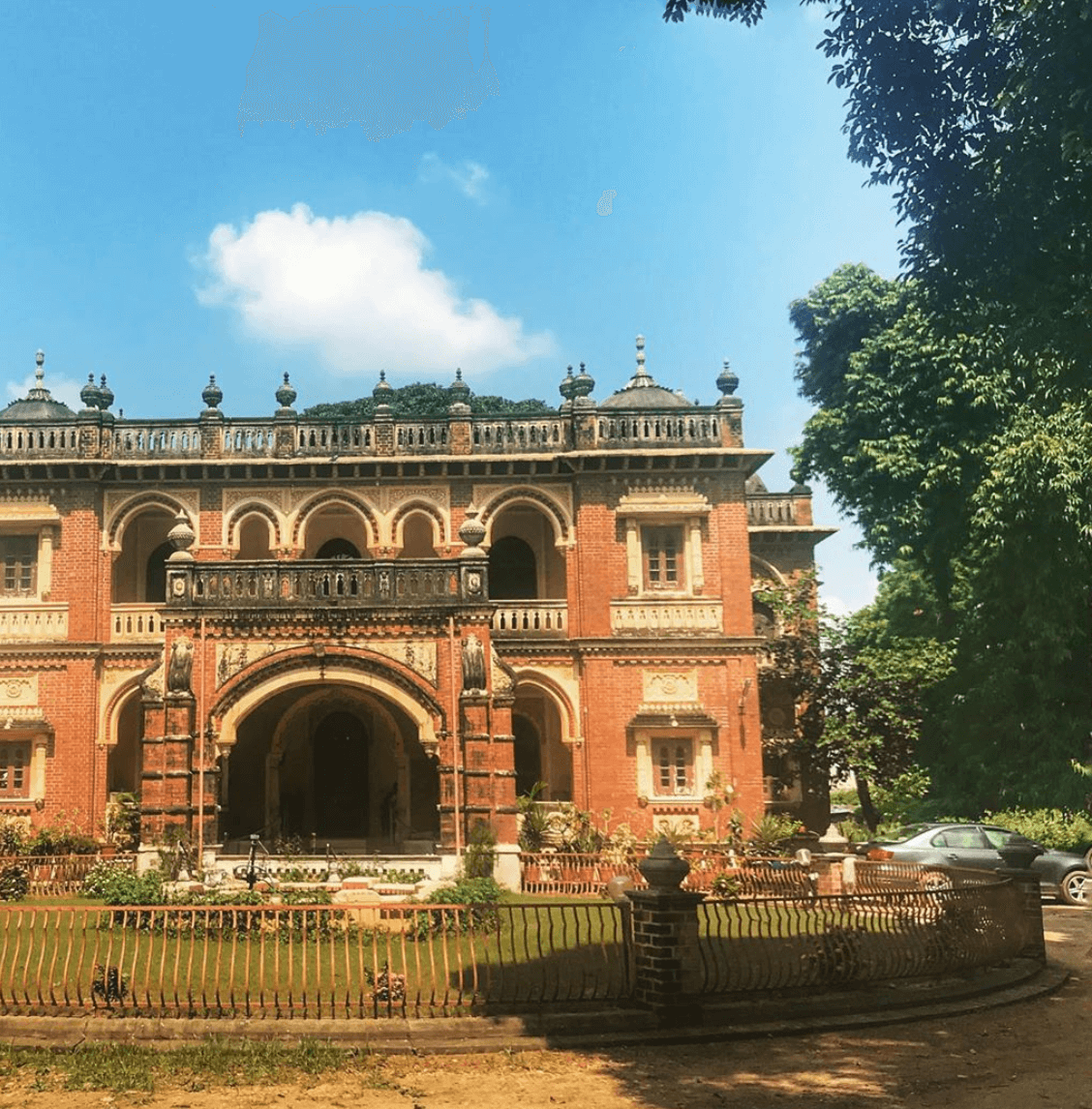 Architectural Style prevalent in the city.
The city was  mainly ruled by the royal families of the gaekwads patronised art, culture and architecture.
A Street lined with banyan trees in vadodara
In Alkapuri, a locality with premium restaurants, shopping centres and hotels has retained the culture of the place. True to its name. Here  banyan trees galore  and I could quite understand why Vadodara was renamed from Baroda.
Vadodara means part of banyan tree.