In Leige For The Railway Station
Leige Railway Station Architecture Design by Santiago Calatrava
Liège-Guillemins TGV railway station.
Traveling by Euro rail has multi benefits. The High speed service ICE Train from Frankfurt to Brussels is via cologne Aachen and Liège. The best part of traveling on a euro rail pass is that, One can travel multiple times as much and as many in a day (subject to plan).
The ICE or the Inter CIty Express can go up to 300 km/h which brings Brussels at only 39′ minutes from Liège.
I made a decision to get off at Liege to study this station design by architect Santiago Calatrava.
Liège, the third-largest city in Belgium is also one of the most important hubs in the country.
Liège Guillemins is one of the 3 Belgian stations on the high-speed rail network with links to Great Britain, France, Germany and the Netherlands.
.
When the city's existing station had to be replaced due to the increasing demands of the high-speed rail travel, Santiago Calatrava won the commission to design the new Liège-Guillemins.The Wallonia region in Belgium had received the services of the very well experienced Spanish architect.
.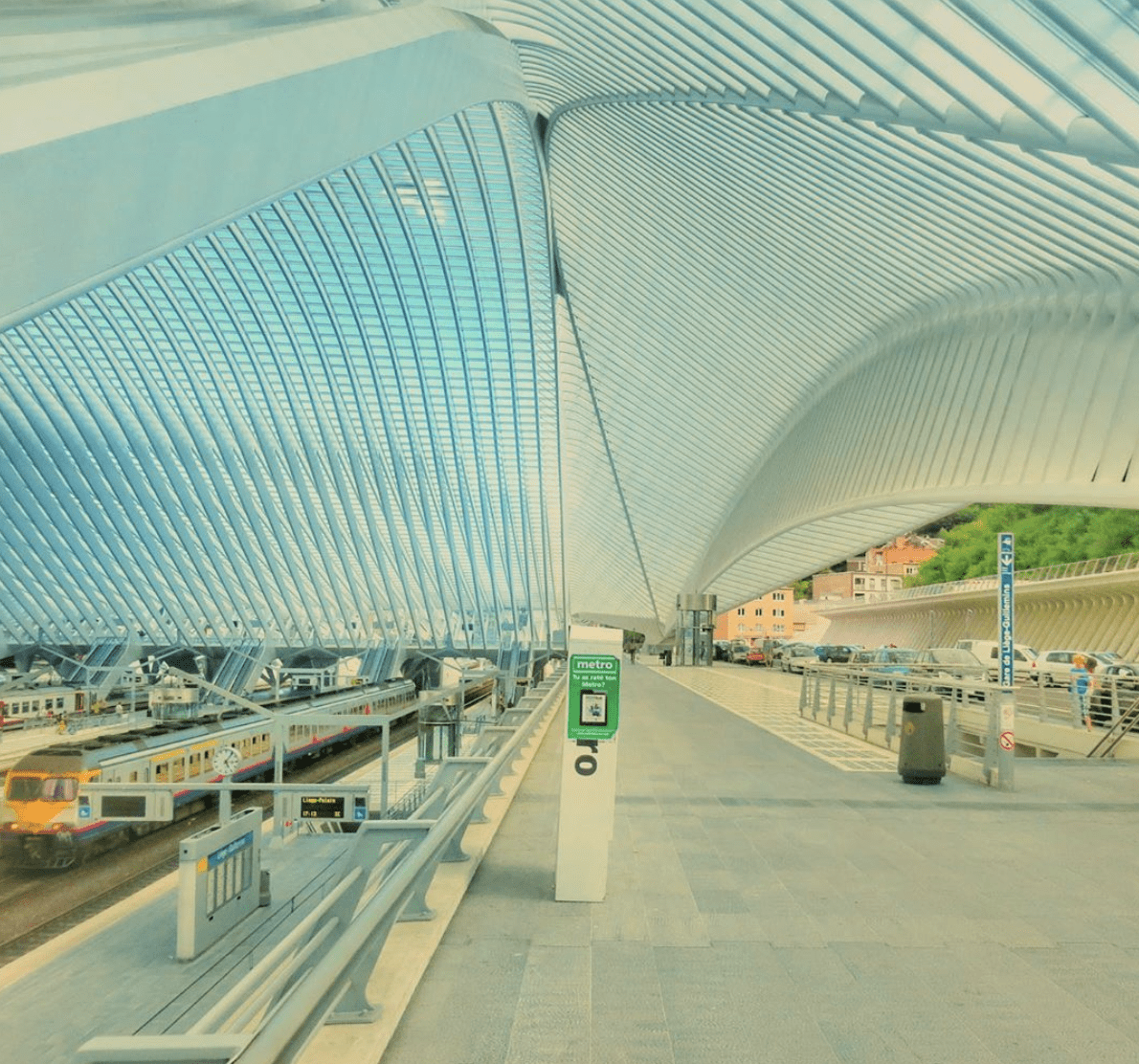 What you see is the arrival area entrance to the railway station.
The platforms are below road level from this side of the entrance, but easily accessible at about ten feet above the road on the other side.
I particularly visited this city/ station to study the master architects design.
Never have I seen a design so stunning with an uninterrupted column space with as many as five platforms, all coming under the shade of this seamless roof.
The lighting that fell through this glass, steel and concrete frame structure has to be experienced .
The universal deign suits us especially and hoping the private players in the Indian railways do justice to the environment. An idea whose time has come for the Indian Railway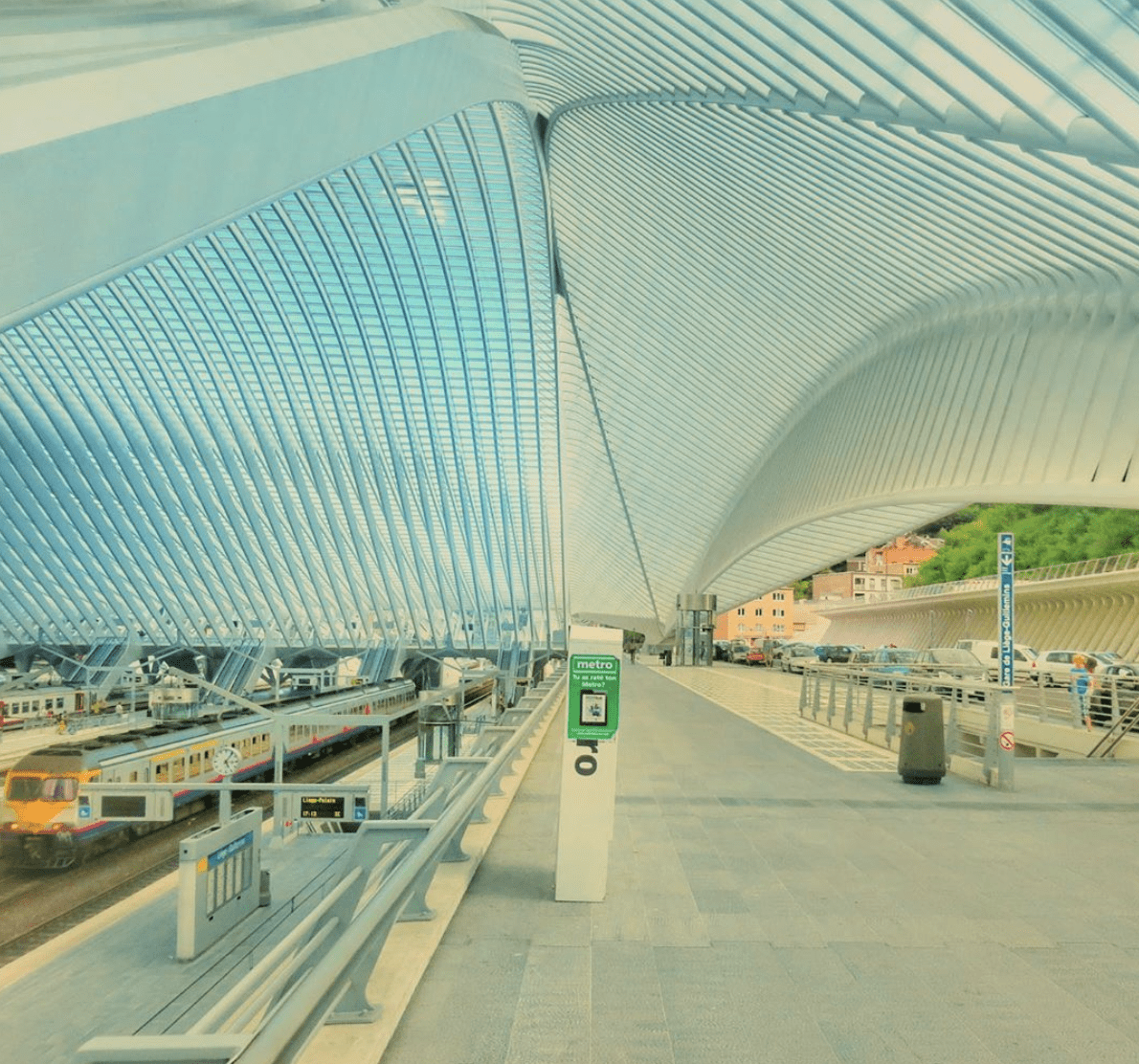 View from road level. Soon after alighting point the first view of the track and the train moving out of the station at a level below. As seen at the far end are the escalators, similar set at this end from where I shot this image.
An Amazing scene for a railway station and you can't help stop in your tracks to just take in the panoramic view.


Seen here is Sky through glass and steel frame. The new station is made of steel, glass and white concrete. It includes a monumental arch, 160 metres long and 32 metres high. Tall ceiling coming down to almost embrace you. Every space in the station from platform, waiting area inside and outside is enveloped with this giant sculpture frame. The climate control is excellent too.