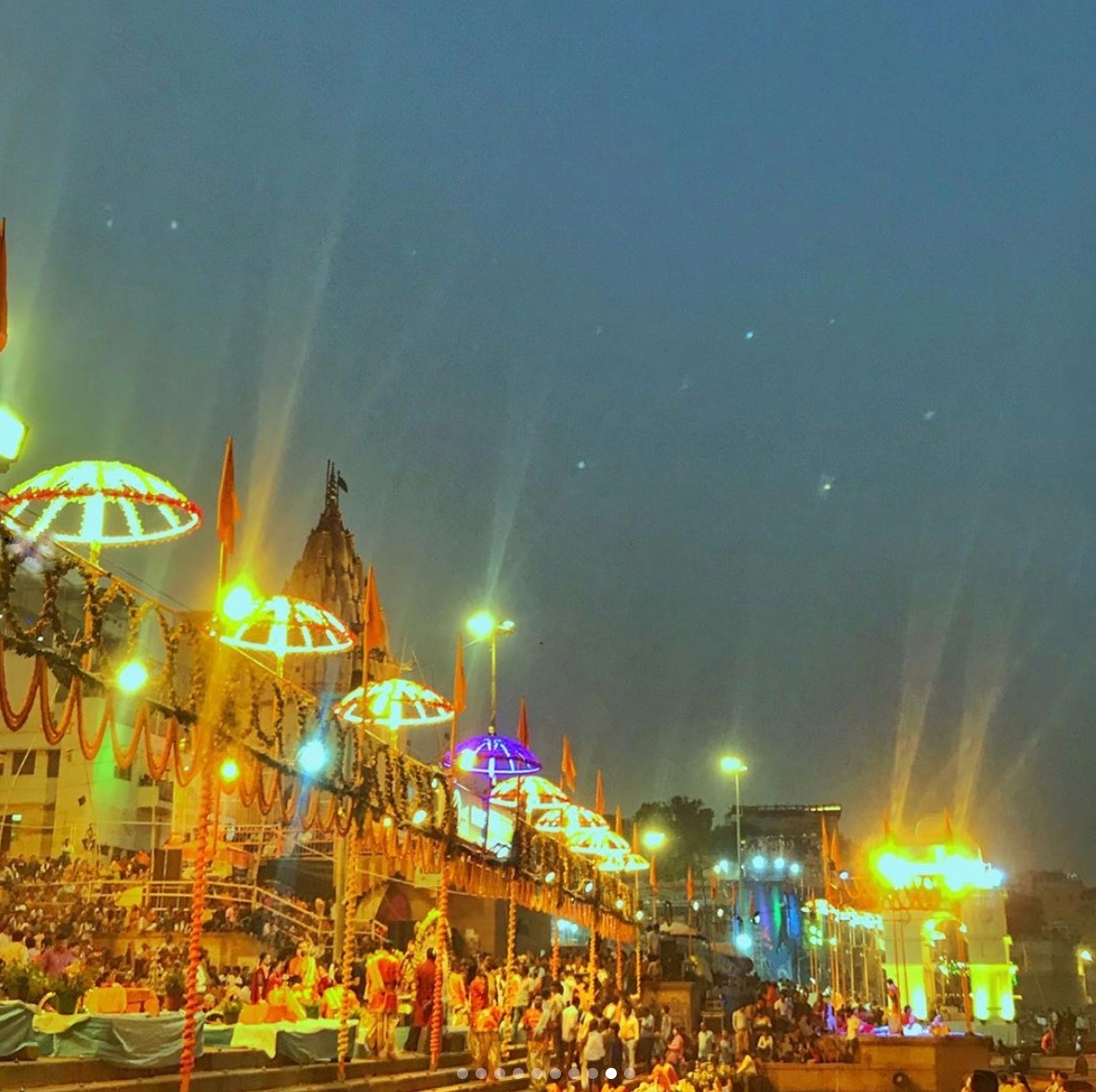 Why Varanasi Is So Close To My Heart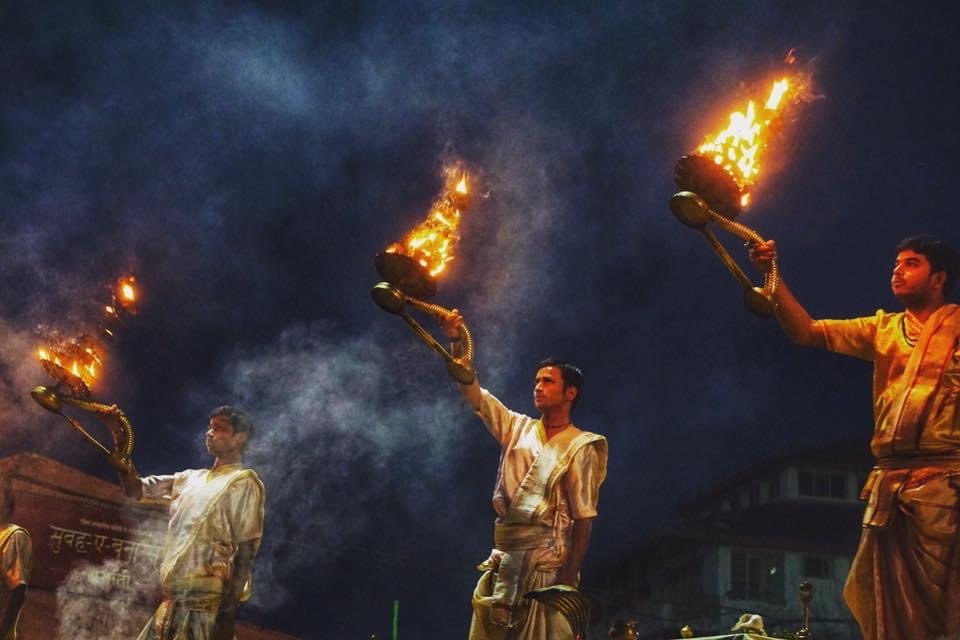 Morning Arati at Varanasi Ghat[/caption]
Sights in Varanasi that remain with me long after I left the place. Last year, It was my 7th trip to Varanasi, the second time for Dev Deepawali festival in a decade full of travel (2009 -2019). Stayed in the old city for 13 days, which is also the longest I stayed in any place in India. Such is the beautiful culture here that there is a longing to return at the earliest possible.
From dawn to dusk the myriad activities on the Assi (80) ghats are sights for soaking in and also serving as a subject for photography. From the boat ride to offering prayers, gulping a 'lassi' serving in between, keeps you active all day. It is unique that even the weather is not too bothersome if you take the walk along the ghats. The long shadow cast keeps it comfortable from as far as Manikarnika ghat to Assi ghat. It's a daily routine to walk up and down and this time took the boat ride very few times for the ghats were clean and well connected throughout.
India is truly shining. SCROLL DOWN 'Swachh Bharat' working wonders in a city that has hundreds and thousands of visitors to this place daily, round the year.
River Ganga from the banks of Man Mandir Ghat
The water here is clean and clear 
 A Sight to behold
As I walk from Dasaswamedha ghat and heading to Chet Singh – Shivala ghat paused to see this delightful play of birds and boatsmen
The path leading to the great ancient Kasi Viswanathji Temple
The route from the holy River Ganga to the sacred Temple is now being modified and restored to its past glory. Work is progressing well. Picture taken in November 2019.
Kulhad Lassi in Varanasi
We stop by at the social media made famous lassi shop in the by lanes of Varanasi. The blue lassi shop is now a tourist haunt and the many flavours offered here cater to the people visiting from all over India and abroad.
Dev Deepavali November 12, 2019
On this day, local residents and people from all over the world gather to take part in the celebrations of this Hindu festival.
Arati ceremony, Dasaswamedha Ghat, Varanasi
Among the ghats, Dasaswamedha Ghat is the main ghat. Everyday soon after sunset, at 6:15 PM, Seven priests perform the Arati Pooja worshipping the holy goddess river Ganga.